In August 2021 Mitchells were approached by the Traffic & Transport Safety Research Unit of Nottingham Trent University to assist them with a road safety project. As the project was something that we hold closely within our company mission and values, how could we refuse?
The Project
The unit is currently building several Virtual Reality tests to examine the behaviour of HGV and van drivers. The ultimate aim is to improve driver training and reduce road traffic accidents. In order to create and validate the simulation videos for these VR tests, Nottingham Trent University required real footage of a driver in action, that's where we came in.
"At the Driving Research Unit of the Psychology Department at NTU, we are currently looking into driving behaviours of Van and HGV drivers including hazard prediction and risk taking behaviours. We are launching our Virtual Reality experiment in April which involves participants wearing a VR headset that will simulate a driving environment and require them to make decisions." – Katherine Bailey, NTU
Filming Day
When the filming day arrived in September 2021, our Driver, Paul Henson readied himself for a day of work, however, this day was to be slightly different as he was accompanied by several cameras. The cameras were attached to various parts of his lorry in order to capture various angles of his route.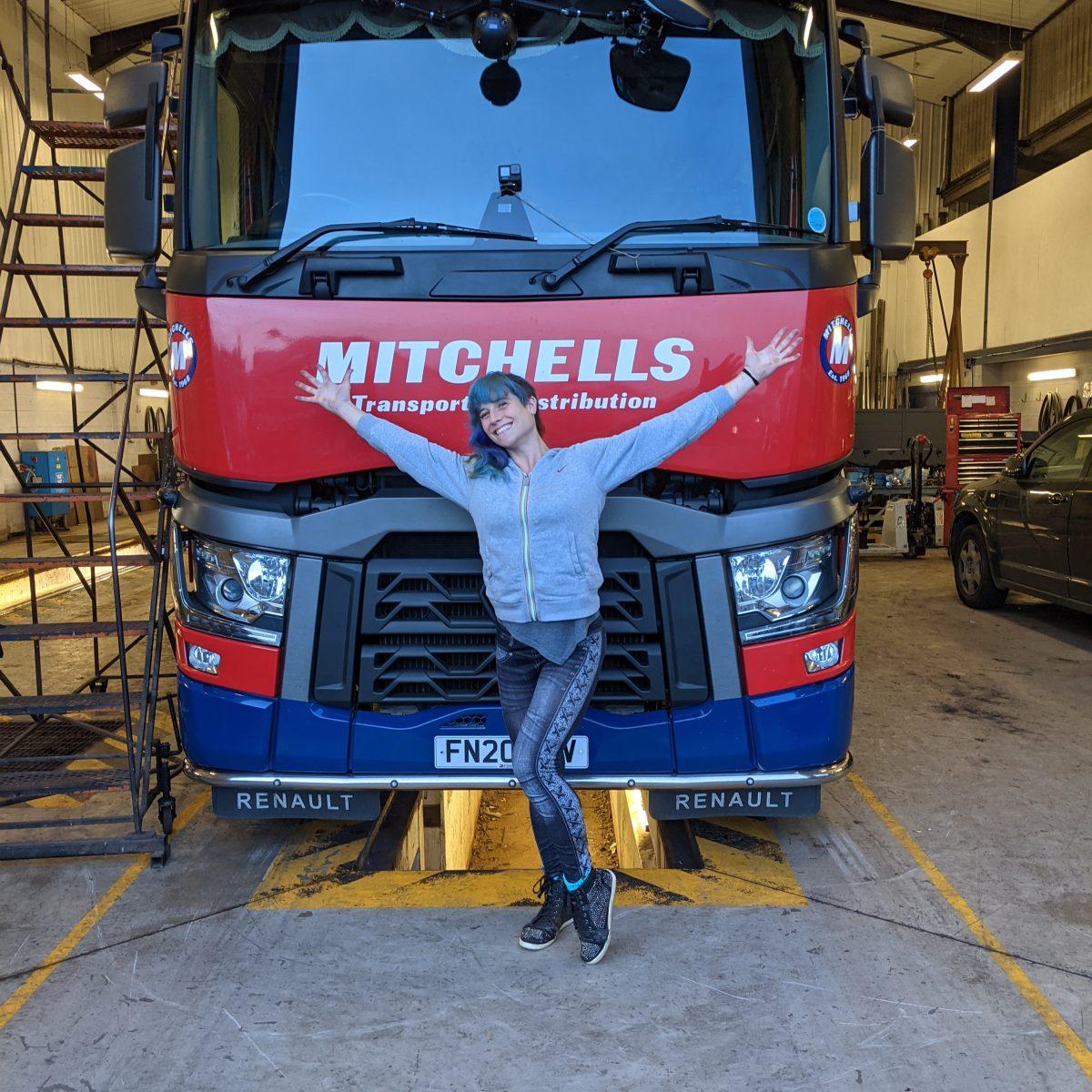 "Mitchells of Mansfield have been incredibly helpful and are an asset to the HGV driver community." – Katherine Bailey, NTU
Virtual Reality Testing
In April, a handful of our drivers (bar Paul of course, as he knows the clips), will be participating in two 15 minute Virtual Reality tests. The unit will join us and each driver will be given a virtual reality headset.
Each driver will receive £10 in Amazon vouchers and an entry into their prize draw to win £100 courtesy of Nottingham Trent University, so if you would like to take part in the testing, drop us an email to sales@mitchellsofmansfield.com and we can pass on your details.
Thank you
We'd like to take this opportunity to thank Katherine and her colleagues at the Traffic & Transport Safety Research Unit for inviting us to collaborate on what we believe will be a very successful project. We have really enjoyed being part of it, and look forward to working together in the future.