Over the last year, Mitchells have been taking part in several fundraisers to help support the Nottingham Hospitals Charity. Our local community matters, that's why our whole team gets involved with local projects throughout the year to support the people and charities that are making a difference in Nottingham and beyond.
Our local community matters
Nottingham Hospitals Charity supports the four NHS hospitals of Nottingham, including Queen's Medical Centre, City Hospital, Ropewalk House and the Nottingham Children's Hospital.
In the last 15 years, the charity has raised money to fund improvements such as:
New facilities, family-friendly wards and comfortable environments for visitors
The latest specialist equipment, such as state-of-the-art ultrasound scanners
Medical research for various conditions such as breast cancer, dementia and osteoarthritis.
Funding innovative staff leadership and development programmes that help hospital staff provide the best possible care
The long ride home
Back in July, our team took part in the Hayward House 1654 Project. The Hayward House Appeal is a specialist palliative care unit at City Hospital. It provides high-quality care for patients and their families, from diagnosis, through the advancement of the illness, and end-of-life care. Donations to the Hayward House Appeal support patients receiving end-of-life care, extra nursing posts and counselling staff to help patients and families through such a difficult time. The money raised also helps fund art activities and therapies which aid patients' emotional and physical well-being.
Our team decided to fundraise for the appeal by biking 1,654 miles, which is the distance from Land's End to Hayward House via John O'Groats. Over a 26-day period, the whole team took part in the 1,654-mile ride on an exercise bike at our head office. The last few miles were completed by Richard, Tom, Jamie and Derron with them physically riding their bikes to Hayward House
With a few hiccups on the final day, including a punctured tyre and an uphill scramble, the team made it to Hayward House in one piece – just about. With a target of £2,000, Mitchells raised over £3,000 for the Hayward House Appeal!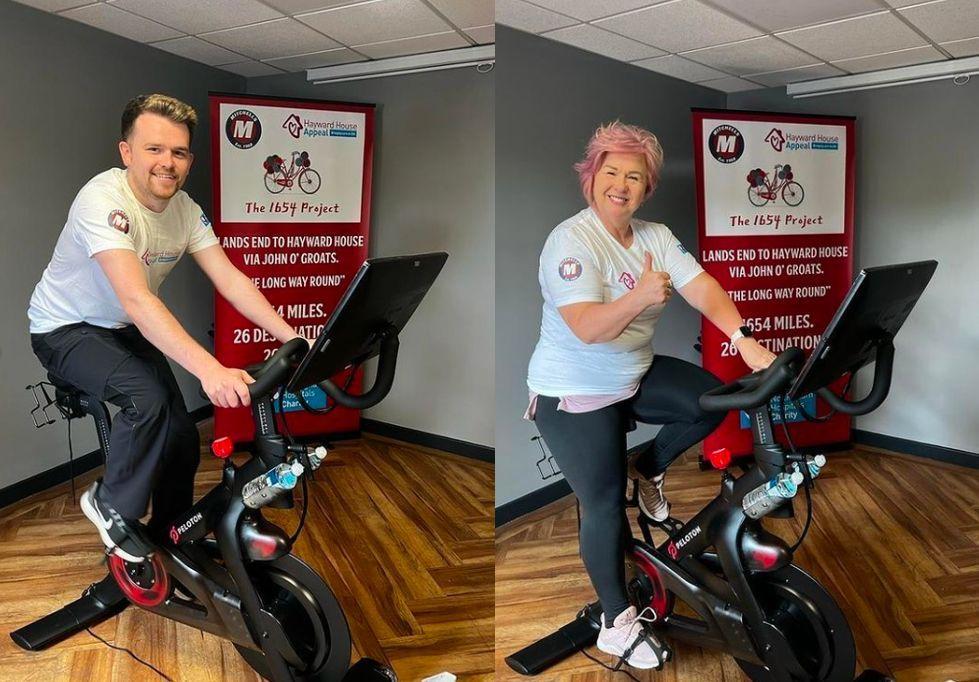 Flying to the finish line
Only a few weeks later Mitchells were gearing up for the next challenge: a dragon boat race. This was a fun-filled, adrenalin-pumping boat race with a 16-member crew on board a large canoe-like vessel, fitted with an ornated dragon's head and tail. The team raced other businesses through a 250m stretch in 30-degree heat, this time fundraising for the Nottingham Hospitals Charity.
Our team were raring and ready to go along the Victoria Embankment in Nottingham and achieved a podium finish with a silver medal win. Riding high on the waves of their win, the team were set to head into a final in August and finished in third place. An amazing £1,800 was raised for this great cause.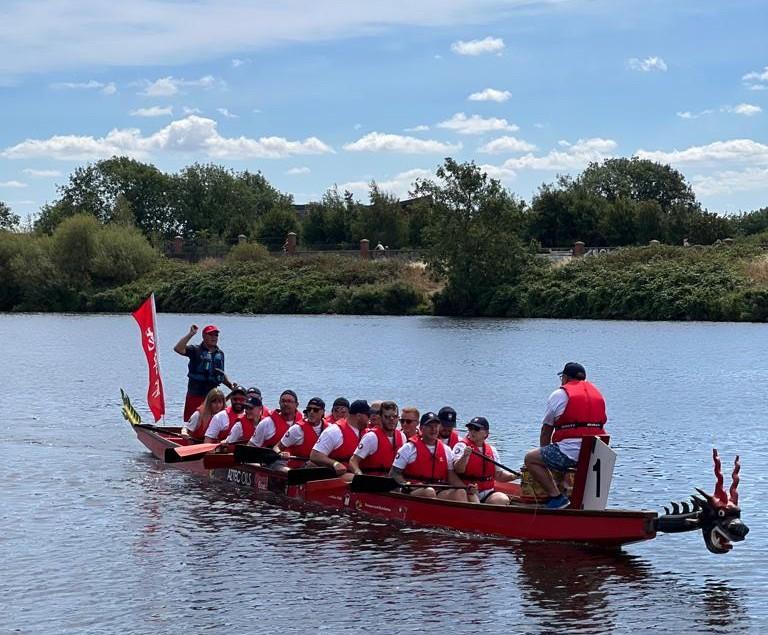 Looking to the future
We're proud to have supported Nottingham Hospitals Charity for over four years. We are determined to continue fundraising to help them achieve their goal of £1.5 million to fund enhancements to the hospitals for better patient care.
We want to leave a lasting, positive impact on our world – that's both the community we're based in, and our industry.