"I don't want my daughter to think we did nothing because someone said no rush!"

Richard Montgomery, MD of Mitchells
So we're not going to take this advice!
Our industry is a huge emitter of CO2 and we understand that many companies do not have the luxury to spend money on electric trucks to help them achieve zero emissions. The Government has taken its foot off the gas in its attempts to reduce our output, as the infrastructure in the UK is not sufficient to support the change to alternative fuels.
And they are right. Our infrastructure is not equipped to handle more electric trucks on the road, as there are few charging stations readily available amongst other problems.
But at Mitchells, we don't want that to stop us from making a difference.
We want to help our customers by offering them a greener alternative. And that's why we created Carbon Co-Op.
Contents: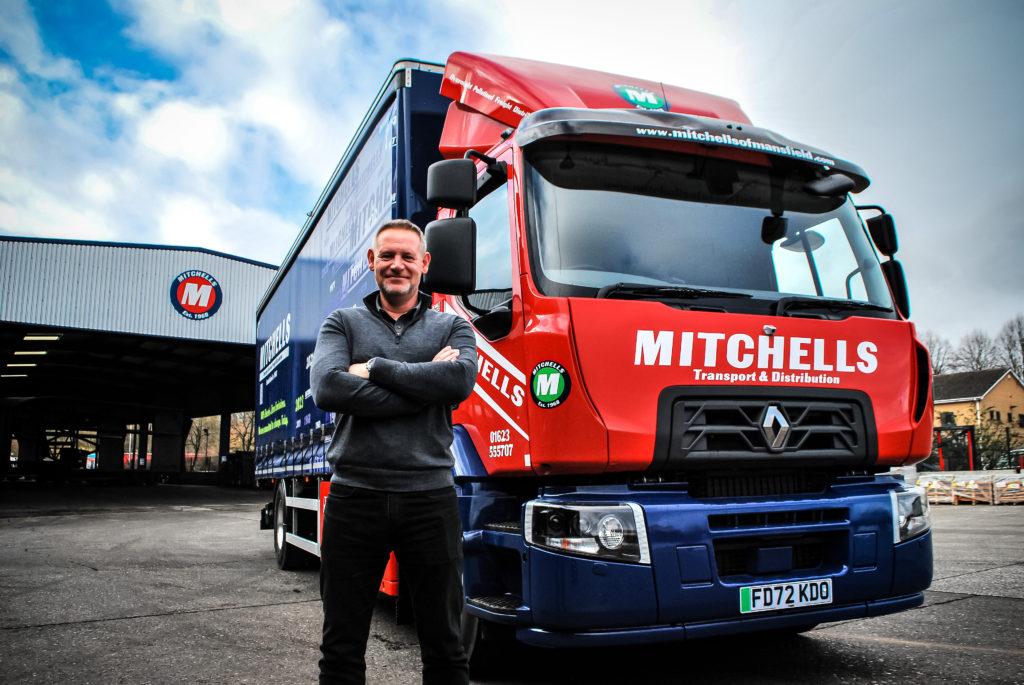 What is Carbon Co-Op?
Our Carbon Co-Op is an option we are offering to our customers who want to help make a difference.
"It's apparent to me more people, businesses and customers that I talk to want to be doing something but can't find the time or the people to help them."
Richard Montgomery, MD of Mitchells.
We are now offering the option for our customers to offset their carbon emissions from their deliveries made by Mitchells. This will allow our customers to offer carbon-positive deliveries to their own customers.
Why should I join?
Many of our customers and other business owners want to make greener choices. This is where Mitchells can make this become a reality!
For every delivery with Mitchells, your carbon emissions will be offset. Offsetting your emissions is the process of compensating for your CO2 emissions by participating in schemes designed to make the equivalent reductions of CO2 in the atmosphere.
This will help you on the road to becoming carbon positive. We call this carbon positive and not neutral because neutral would mean you are emitting no carbon emissions from your business. And this just isn't the reality for most business owners.
What happens when I join?
Joining our Carbon Co-Op will start your own virtual forest through Ecologi, just like Mitchells' virtual forest. You will be able to track the CO2 you've avoided, the number of trees planted and the CO2 removed from the atmosphere.
The page will also tell you more about the projects you've invested in. Explaining where the project is taking place, what is involved and how much CO2 this has helped to offset.
You will join our community at the Carbon Co-Op and your business will be listed on our Carbon Co-Op page. This will link to your personal virtual forest too!
For every pallet delivered we will plant a tree, as an industry we are a huge consumer of wood and we want to give something back to future generations. The trees planted do not offset your carbon emissions but are more of an added bonus.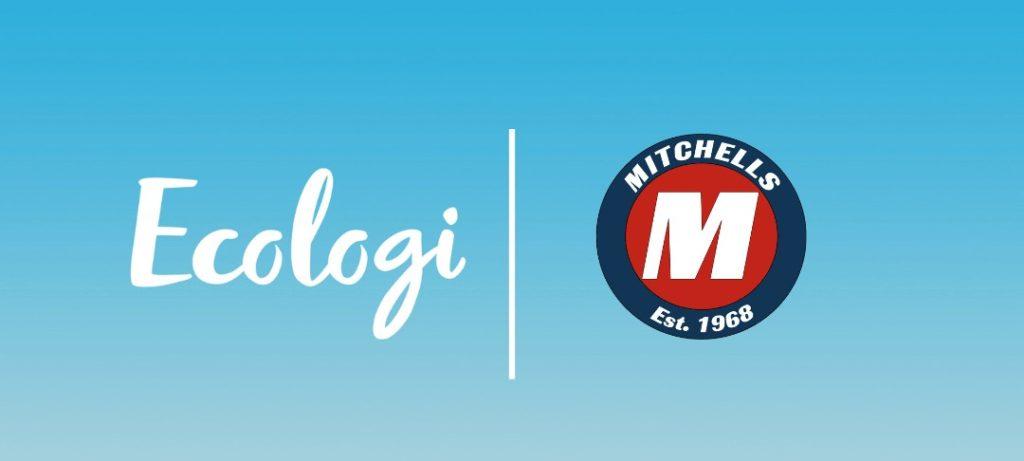 Who is Ecologi?
Ecologi is an Environmental Organisation that believes everyone should have access to the best solutions to save our planet. They are a platform for real action to reverse climate change.
"We facilitate the funding of carbon offset projects and tree planting around the world. Our mission is to reduce 50% of global CO2 emissions by 2040 and responsibly plant billions of trees every year.
To do this we call on individuals & businesses to take personal responsibility and help tackle the biggest threat of our generation. Collectively, with a little input from a lot of people, we have the power to secure our future."
Ecologi
They provide businesses with the chance to help reverse climate change and make a difference no matter their size.
Ecologi will provide you with the documentation to prove your impact. Each month for your carbon offsets, you will receive a retirement certificate which evidences how many tonnes of CO2 have been prevented from going into the atmosphere through our funding.
Plus they only buy carbon credits that meet industry-leading carbon standards – primarily the Gold Standard, but also the Verified Carbon Standard.
Find out more about Ecologi and how they are helping.
How does it work?
You're probably wondering by now how this actually works. This is currently a voluntary service for our customers. You will pay an extra fee per consignment depending on the postcode of the delivery. So the further the postcode the higher the price due to the increase in miles to the destination.
The offset charge would be per consignment and the trees planted per pallet.
These charges will be added to the pallet price prior to invoicing. We will supply information to customers based on the last invoices to show the additional cost to offset.
How do I join?
It's super simple to join our Carbon Co-Op!
When you join you will receive 250 trees gifted by Mitchells to start you on your greener journey. You can also choose where your money is spent, choosing between renewables, nature-based projects or community projects to offset your carbon emissions.
If you're interested in joining our Carbon Co-Op and making a difference you can get in touch with our sales team by calling 1623 528657 or emailing Sales@mitchellsofmansfield.com.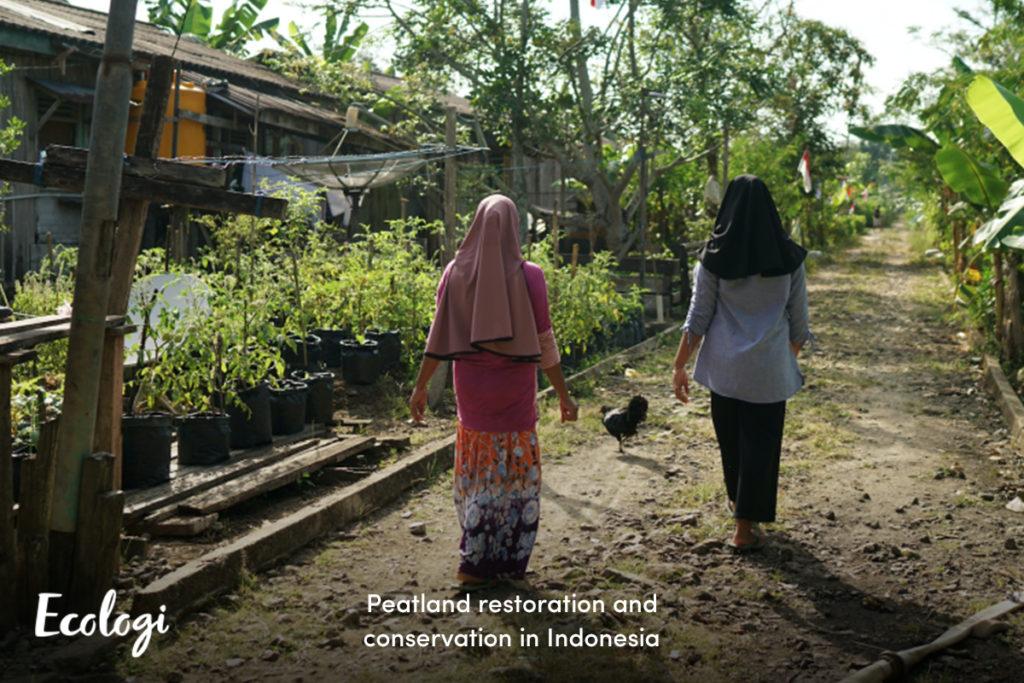 Is it worth it?
Joining our Carbon Co-Op is just the start! We want to help our customers start to make better choices for our planet. Taking the first step is often scary, and will feel like a risk but the bigger risk is doing nothing and the future of our planet is at risk!
Carbon offsetting should not be the only way you tackle your carbon emissions. The best way to have an effect is to reduce as much of your CO2 and also offset the carbon you cannot reduce.
Reducing your carbon is different to offsetting. Reducing means a business directly removes carbon emissions by replacing it with a greener option. For example, Mitchells bought an electric truck, which has no carbon emissions unlike when offsetting you are trying to remove the CO2 you've already emitted.
Join our Carbon Co-Op
Mitchells is a family business with family values. Our people are the heart and soul of what we do. It's important to us to leave a positive impact on our world for both our community and our industry.
And we want to help our customers do the same! If you want to find out more about our Carbon Co-Op, get in touch at Sales@mitchellsofmansfield.com.