Do you know how to properly prepare for your pallet collection? If not we're here to help! In this blog, we'll cover how to prepare for pallet collection. And provide you with a pallet collection checklist to ensure your collection goes as smoothly as possible.
When it comes to pallet deliveries, we've got a lot of experience. Over 50 years worth!
Your pallet collection starts with you. Ensuring you've covered all the steps in this blog will get your delivery off to the best start.
Contents
What are you sending?
The first step to a successful pallet collection is to consider what you are sending. Now, this may sound silly but there are strict guidelines on what can be sent on a pallet. And for certain items, there are rules that need to be followed.
You can send various items such as household appliances, automotive parts, construction materials, furniture and more on a pallet.
While it is possible to send car engines and hazardous goods via pallets, everyone involved must follow strict rules to ensure safety. The driver requires access to the dipstick, and if any oil is present, the engine will not be collected.
Once we have confirmed we can send your item through our delivery service, it's time to consider the size of the item or items.
Deciding your pallet size
We offer a range of pallet sizes for your various needs. A standard pallet size is 1.2m x 1.2m base x 2.2m high. Consider the size of your item or items you want to send, will these fit onto a standard pallet? Or will you need numerous pallets?
Not only do we offer full pallet sizes, but we also allow the option of half, quarter or mini-quarter pallet types. With a maximum weight of 1250kg.
Your items must fit within the pallet dimensions you have paid for. So selecting the correct pallet size is important to avoid any added delivery charges! You can find out more about pallet size dimensions here.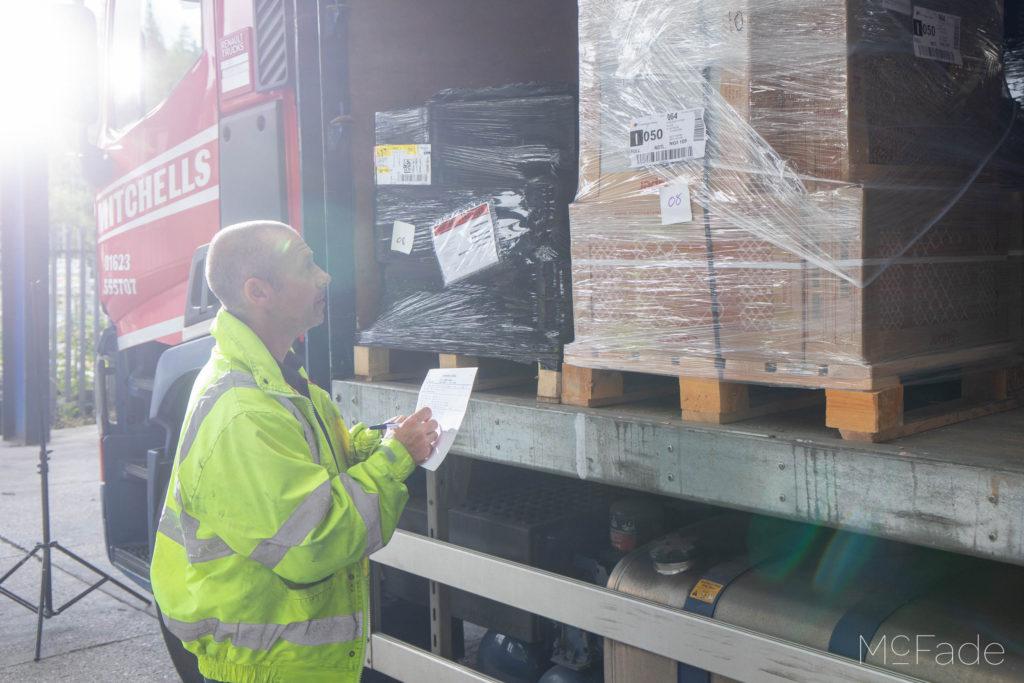 Where is your pallet going?
Now it's time to figure out where you're sending your goods. Is it a UK address or somewhere in Europe?
We deliver throughout mainland Europe. Utilising two of Europe's leading palletised freight delivery networks, The Pallet Network and Palletline. Plus we deliver to offshore UK locations.
Our international pallet shipping service can deliver to these countries:
France
Germany
Spain
Italy
Austria
Belgium
Bulgaria
Czech Republic
Denmark
Estonia
Finland
Hungary
Switzerland
Latvia
Lithuania
Luxemburg
The Netherlands
Poland
Portugal
Romania
Slovakia
Sweden
Croatia
Macedonia
Norway
Serbia
Slovenia
Pallet services
We offer a range of pallet delivery services. We understand it's important to our customers to have options!
Overnight delivery
Our overnight delivery service is there for when you need a fast, simple and reliable delivery.
Our customers need flexibility that's why we've also included custom delivery options for our overnight 24-hour service. These include:
Delivery before 10am
Morning delivery (between 9:00-12:00)
Timed delivery (between 10:00-17:00)
Afternoon delivery (12:00 onwards)
Evening delivery (between 17:00-21:00)
Saturday delivery (between 9:00-15:00)
Economy service
If urgency is not a priority for your items, our standard next-day delivery service may not be necessary. You can opt for our economy service, a 2-3 day delivery option. Suitable for various shipments, including those to offshore UK locations and mainland Europe.
Collection takes place on the first day. Delivery occurs on either the second, third, or fourth day, depending on the destination.
To cater to our customer's need for flexibility, we've incorporated personalised delivery choices into our economy service, including:
Morning delivery (between 09:00-12:00)
Timed delivery (between 10:00-17:00hrs)
Afternoon delivery – (12:00 onwards)
Tailored services
You can take advantage of numerous options to tailor your delivery. Ensuring your goods arrive at the best time for you and your customers.
You can make customisations such as:
Multi-site, day-specific distribution
Saturday deliveries
Timed deliveries
Specified day service
Evening deliveries
Handball service
If you need a tailored service please ensure you let our team know. So we are able to provide you with a precise price and you can avoid added charges!
Will you need regular distribution?
Is this a one-off domestic delivery? Or are you looking for a reliable logistics partner to ensure your goods reach their customers quickly and safely?
Whether you require a single pallet delivery or wish to establish an account for consistent distribution, our knowledgeable team is ready to help!
We don't just deliver to large businesses in need of reliable pallet delivery services. We can also help domestic customers looking for a seamless experience.
Get in touch with us to discuss your delivery needs.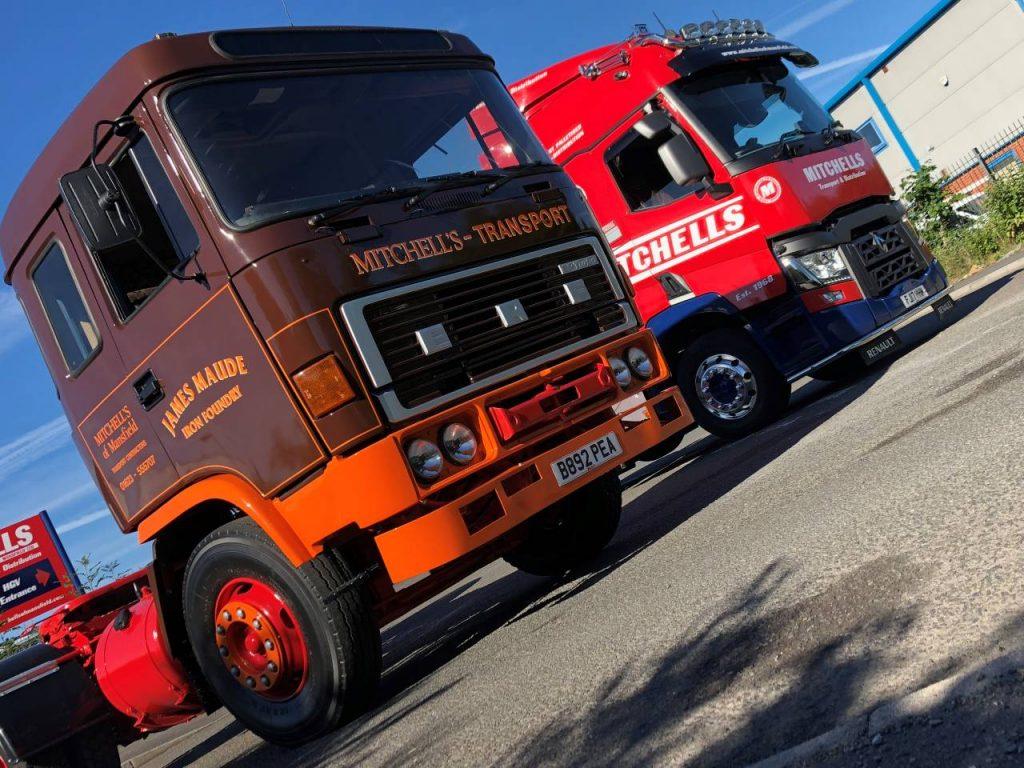 Prepping your pallet for delivery
Receiving news of your shipped cargo arriving damaged is the last thing anyone wants to hear. This results in a loss of time and money but can also pose a potential threat to both your and our reputations.
Ensuring the safe and intact delivery of your cargo is of utmost importance to us! We recognise the significant impact it can have on your business.
That's why when prepping your pallet for delivery you'll want to follow our comprehensive guide to ensuring this doesn't happen.
Joining the Carbon Co-Op
Many of our customers want to be able to make greener choices for their deliveries. But few of them have the chance to make this decision.
This is why we offer the chance for our customers to offset their carbon emissions by joining our Carbon Co-Op.
It's important to us to leave a positive impact on our world. For both our community and our industry.
Accessing your pallet for collection
On your collection day, our drivers need to be able to access your palletised goods easily. To do this they use a pump truck, which unfortunately is unable to move across gravel driveways.
For effective use of the pump truck, it is crucial that the surface is flat and constructed of either tarmac or concrete. Trying to move goods using a pump truck on a gravel drive is not achievable.
All vehicles in our fleet are equipped with hand pallet trucks, and each vehicle is fitted with tail lifts. The driver uses the pallet truck to transfer the pallet onto the tail lift of the vehicle. While ensuring the secure positioning of the pallet.
Ensuring your pallet doesn't exceed 1,000 kg, the tail lift's maximum weight capacity will make your pallet collection experience easier. We want to ensure that our staff members are safe when performing their jobs. This is why we adhere to the maximum weight and drivers are able to reject any collections if deemed unsafe.
Pallet documentation
We want to make sure your goods get to where they need to be when they need to be. To make this as easy as possible we will need you to label at least two sides of the pallet. Please include the recipient's address. So your pallet can avoid any unscheduled stops!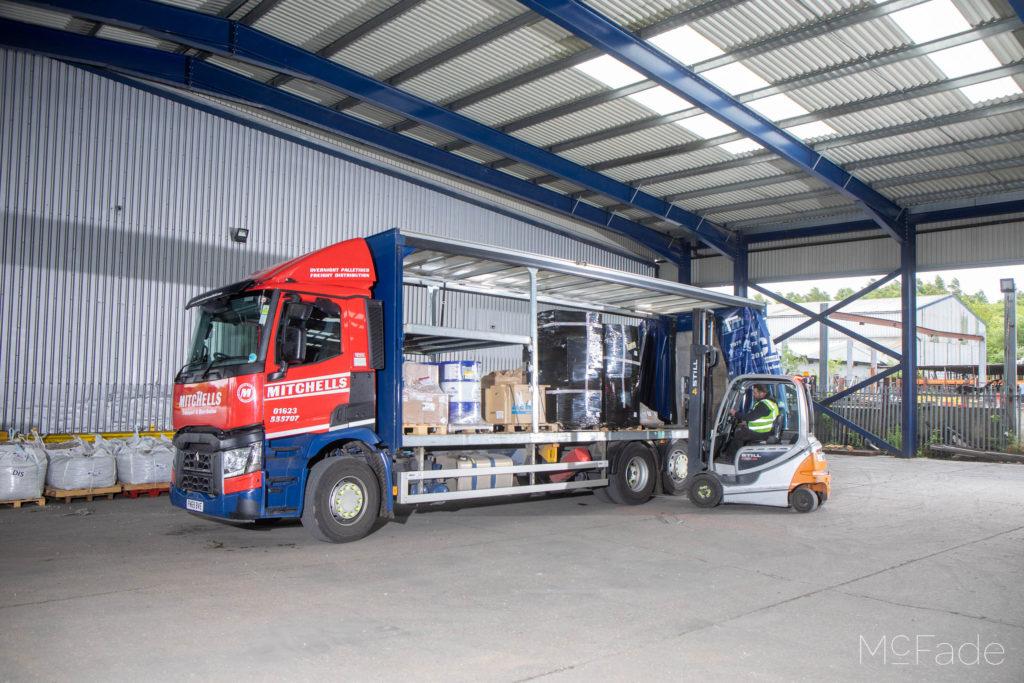 Tracking your pallet
You can track the journey of your pallet through our tracking services.
Upon processing your order, we will send you an email containing your tracking number. It's important to note that tracking information will not be visible until the goods have been collected and labelled. During this stage, our system will list your order status as 'order processing.'
Ready for pallet collection
You should know how to prepare for your pallet collection like a pro!
Preparing for your pallet collection is a crucial step in ensuring a smooth and efficient delivery process. With over 50 years of experience in pallet deliveries, we understand the importance of thorough preparation.
We're here to assist you, whether you're a large business or a domestic customer, offering a reliable and tailored logistics solution. Contact us to discuss your specific delivery needs and trust us to handle your goods with care and efficiency.